Fr Eamon Roche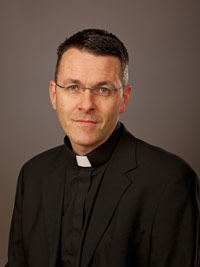 Fr Eamon is a priest of the Diocese of Cloyne and was ordained in 2015. He is currently ministering in the parish of Fermoy. Prior to his ordination, Fr Eamon worked in the I.T. industry and as a post-primary school teacher in the subjects of Maths and Science.
Adequate Number of Leaders:
Both "Camp Creideamh Boys" and "Camp Creideamh Girls" aims to have a 1:5 leader-pupil ratio. All leaders will be garda-vetted according to the Safeguarding Children policies of the Diocese of Cloyne which can be read here. The leaders change from year to year, are thoroughly interviewed for suitability, with references and check-ups obtained. Please contact Fr Roche on eamon@nullrochetree.com for the current list of leaders.